Raise your hand if Netflix got you again with Tidying Up with Marie Kondo?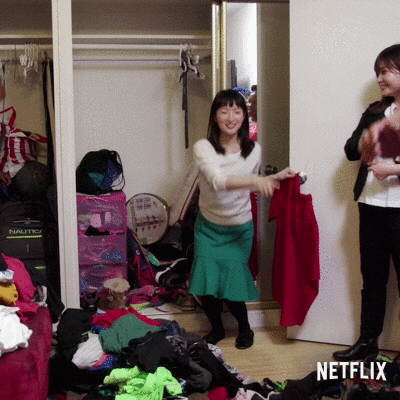 Yeah, me too, not that I'm complaining; Marie Kondo's perspective on organized living is the exact kind of positivity I welcome.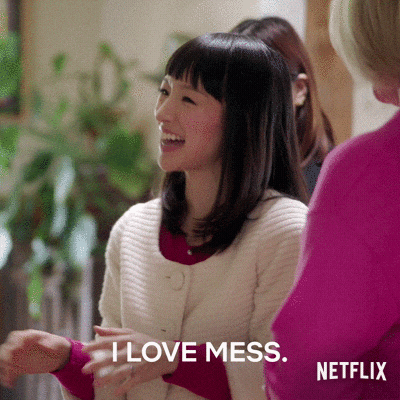 With the surge of tidying, there's been an increase of thrift store donations across the nation and that got us thinking: where are some local Milwaukee spots where one can donate gently used clothing items?
Supporting Our Neighbors Through Donations
Over the last few years, I've worked with many different organizations who accept donated items for people involved in their programs. Here's what I've learned: in order to heal from any emotional trauma, basic needs must be met first and foremost. Tangible stability and basic needs must be fulfilled before emotional stability is addressed; that's how humans have developed since birth. If someone is on the journey to restoration but they're focused on needing clothes to wear to their new job, or a lack of food for their kids, or not having a bed to sleep on every night, healing their soul will be put aside because they aren't living in a stable environment.
I firmly believe that as a neighbor it's my responsibility to fully share what I have to support others. As a mom, it's my honor to teach that responsibility to my daughter. In this case, that means making donations to and supporting organizations that assist in meeting the needs for people in our shared community. How can you and your family show up for your neighbors after you KonMari your home?
Local Donation Spots
Thank you to our team for crowdsourcing this list.
The Benedict Center :: Their current biggest need is for women's winter coats. They also accept gently used women's clothing for their Sisters Program.
Chosen (Waukesha) :: This organization accepts an array of items from children's clothing to furniture. All donations support foster and adoptive families.
Courage MKE :: Courage MKE empowers youth who identify as LGBTQ+ and your donation will provide youth with the necessities while they learn life skills and discover their strength.
Guest House of Milwaukee :: Guest House accepts men's clothing items
Hope Center (Waukesha) :: Hope Center also accepts an array of items; check out a complete list.
Joy House :: Located in Milwaukee, Joy House supports women and their families. Here's a complete list of accepted donations.
Lake Country Caring :: Lake Country Caring accepts gently used clothing as well as furniture and housing needs. They have a list of needed items on their website.
Meta House :: Every donation to Meta House directly supports women and children. They accept gently used clothing as well as personal care items and furniture.
Milwaukee Refugee Supporters :: Public Facebook Group that meets the wide range of needs in the Milwaukee community.
Milwaukee Rescue Mission :: Greatest areas of need currently are for men's scarves and insulated gloves, women's pajamas, men's long underwear, and winter jackets for men and women sizes large-XXL.
Pewaukee Pay It Forward :: Facebook Group that supports Pewaukee area families.
Project Q :: A Milwaukee LGBT Community Center youth development program that includes a drop in center, wellness seminars, and advocates for community discussions.
Queen's Closet :: This Milwaukee resource accepts gently used designer clothing, shoes, and accessories for women and girls who are at risk.
Robyn's Nest :: Part of Children's Hospital of Wisconsin, Robyn's Nest supports the unmet needs of foster families. They accept donations by appointment only.
Street Life Communities :: Actively working to eradicate poverty, Street Life Communities fills the gap that affects people who are under-served in Milwaukee.
Sussex Outreach Services :: Supporting families in the Sussex area, this organization is focused on supportive listening, awareness, assistance, and advocacy. Contact them here to learn more about their donation needs.
Have an organization where people can donate gently used items to add to this list? Let us know! Together, we can support our community through local giving.