One of my favorite fashion trends right now is that everything is in style.
Skinny jeans and a basic tee? Yup. Cargo pants and high tops? Sure. Pencil skirt and a knotted shirt? Yes. Currently, my favorite combo is my dad's jean jacket and a French Tuck.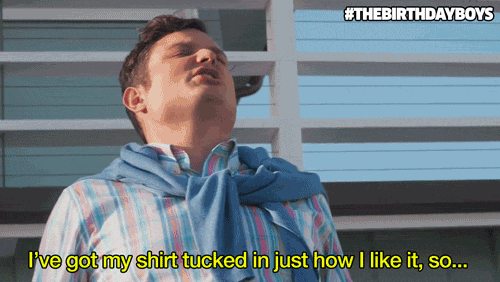 Not sure what a French Tuck is? Oh dear queen, a French Tuck will rock your world. I had been French Tucking for a minute but had been calling it, "jamming my shirt into the front of my pants," until Queer Eye's Tan France gave it the eloquent name it deserves. Don't know what to do for a business meeting? French Tuck. Don't know how to style your pajamas to get the mail because putting on actual pants just will not do? French Tuck. Date night? French Tuck. When in doubt…French Tuck.
Ya'll. My obsession runs so deep that all my tops must be French Tuckable.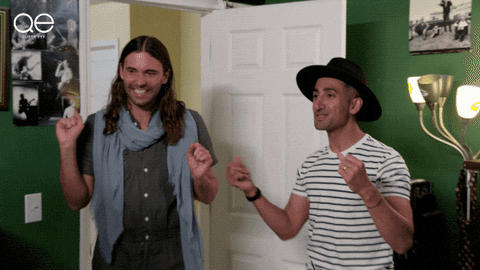 They say that you should turn over key pieces of your wardrobe every five years. By they, I mean Pinterest. As you internally evolve (I see you learning curve!), so does your appearance. A few years ago, I was stuck in the but-actually-who-am-I-rut and to get out, the first thing I did was chop my hair off. Coco Chanel was right, a woman who changes her hair is indeed about the change her life, too. Figuring out my look was followed by figuring out who I am as a human; I quickly realized that it all flows together. Somehow confirming my self confidence with a kickin' outfit just makes sense.
Back to my confident French Tuck; guess what pairs beautifully with it?
Thrift shopping.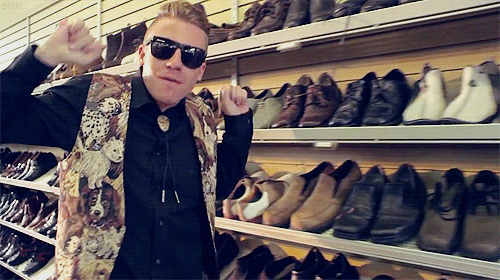 I've been thrifting for as long as I can remember. One of the biggest blessings in my life was my mama teaching me the power of a good thrift find because now, as a single income household, thrift stores are where I thrive. I've had a few friends say that they can never seem to find what they're looking for or that it's overwhelming to dig through clothing racks. I hear that, those are both valid points. So since I can't take each and every one of you thrift shopping for a wardrobe revamp, I've compiled a list of what I've learned over the years that make each one of my trips successful.
Take the time to look through one size down, true to size, and one size up. Since thrift stores have a variety of brands, the sizing departments are a suggestion.
Look at it as an adventure, it's not meant to be serious. *See photo of pineapple dress*
Shop in your opposite section; if you usually shop in women's, check out the men's department. If you can more than likely be found in the graphic tee area, head over to the business casual area. You'll be surprised at what you can find and the outfits you can create.
Only buy the pieces that you are head over heels for and fit like a glove.
Go often and don't feel like you need to spend loads of time looking. I'll thrift while my daughter is at an extracurricular which gives me a good hour or so.
Go with friends and make a fashion show out of it – trust me on this one, it won't disappoint. Be sure to try on the old prom dresses (usually found in the back.)
Or, go by yourself and listen to a podcast! After all, headphones are a girl's best friend.
Try everything on before buying it! This is a must do. Why? Because you gotta see if your shirt is French Tuckable!
…and in case you're wondering, I bought that pineapple dress.